This banner is a total improv, so there is no pattern for it, but I can walk you through what I did. First, I used the winter palette of Robert Kauffman Kona Solids. The pinks and purples for the top. The blues and teals for the bottom. I broke the bottom colors down into lighter and darker colors.  
In this image I did a mark up of a yellow line to show where I placed more of the lighter colors below the darker ones. I wanted it to look like rolling hills. 
All the blocks are cut to 3.5" so that sewn into the quilt they are 3". I made a bunch of mixed and matched HSTs in both sets of colors. If you look close to those yellow mark up lines, you can see that for the navy and gray I also included a couple of 3.5" squares to help show the mountain line. 
Then I put them up on my design wall and started playing. At first they were all random, but the more I played the more I lined some of the same color traingles touching to build diagonal or pointed lines. 
Then I made a 6.5" star using 1.5" HSTs. I used my favorite star block pattern. Make which ever star is your favorite just so it is the size ratio of your HST.  I debated making mine star 9.5" x 12.5" but decided against it.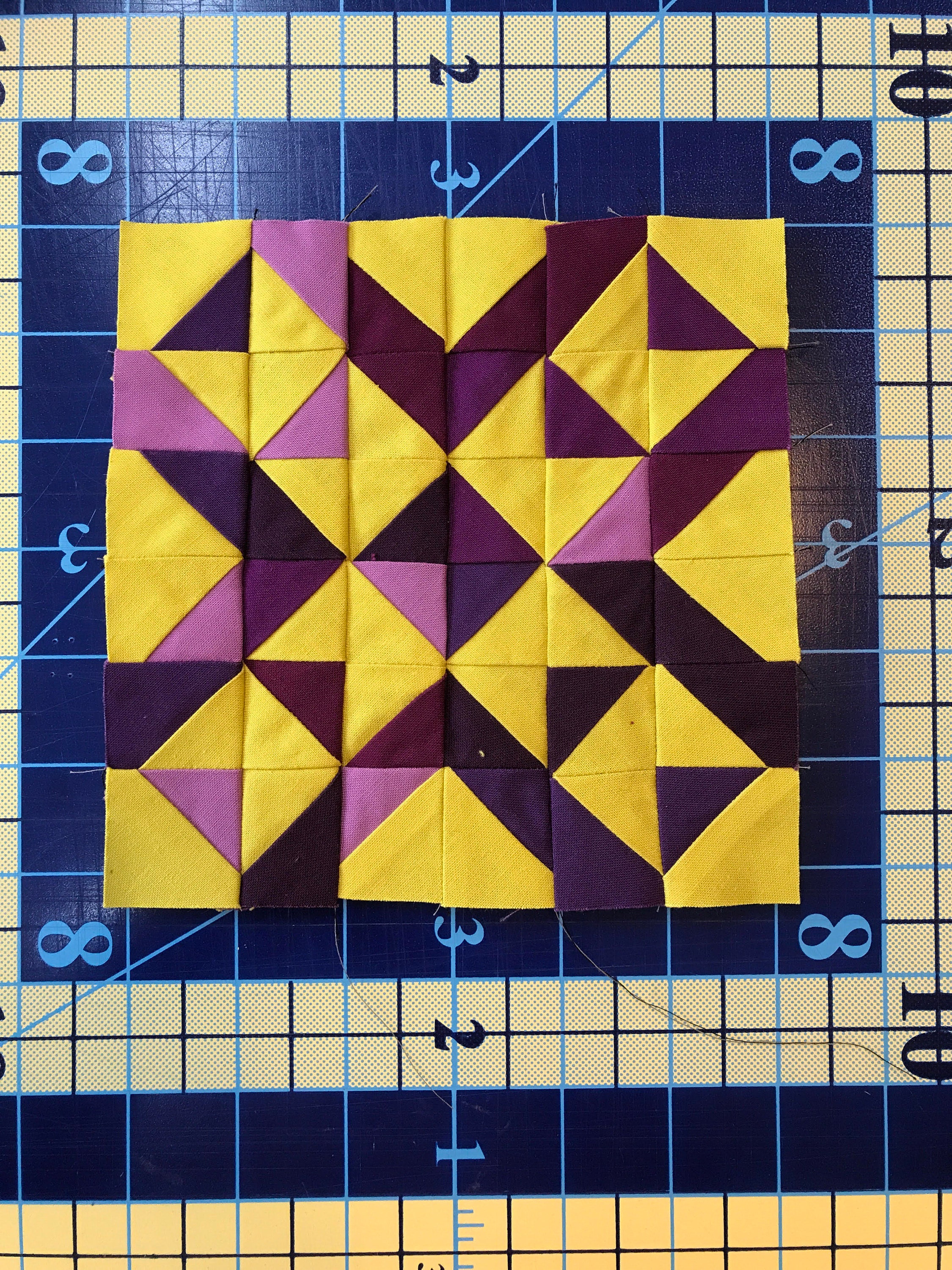 Then I sewed it all together. After that I drew out three wisemen on camels. I used Steam a Seam to attach them. I did them in variations if gray to black to add depth. 
Happy making. Comment with questions.