The third Thursday of each month is Palmetto Modern Quilt Guild in Columbia, SC. I love my guild friends. They are encouraging and excited and, well, quilters!    Due to my "day job," I had to miss last month's meeting and an improv group trip to the South Carolina State Fair this past Sunday to walk the buildings. I had a lot to catch up on. As we all gathered for our usual premeeting dinner, Ms. Francie filled me in. First let me paint you a picture of Ms. Francie, with the sincere hope that I can do it in a way that helps you love and adore her as much as I do. During my second guild meeting Ms. Francie brought a yellow and white, handmade, polyester skirt suit that she had made in the 70's. It was seriously cool, and totally Ms. Francie. She is retired, so I won't guess her age. She has fun short red hair, a very artsy and giving spirit, and it just feels good to be around her. For those of us who are new to quilting, she is our biggest advocate, full of practical advice and wisdom.    
As I finished my ice cream cone, Ms. Francie shared that her quilt was awarded a ribbon at the fair. SO was her cookies, and that is where the story really gets very "Ms. Francie" interesting. As I listened to her, my heart bubbled with joy and delight.    
"I tried something different this time with my cookies. I don't know why I did, but I did. I usually use Quaker Old Fashion oats, but this time, I used Publix Quick Oats. It wasn't the same"……she continued on a bit about the oats and then she moved on to the butter.   
"I mean, you can make sure you have the same oats each time, but not butter. I use Land 'O' Lakes, but different cows, different butter." I was rolling inside. Total Ms. Francie wisdom. Different Cow! Different Butter!   Then, it gets better…she moved on to her cupcakes….   
Yes, I am sure you are asking yourself this, and the answer is "YES," this woman is amazing. She entered a quilt, cookies AND cupcakes into the fair. Now, I am totally going to be missing parts of this story, ADHD (it is what it is), but the important stuff (to me) is here.    
As she was talking about her cupcakes, she began by telling us that the best flour comes from another state, and well, she doesn't live there anymore, she lives in South Carolina. She had to adjust, so King Arthur is now her favorite flour. Then she said it…not the funny wisdom, but the self-awareness wisdom that made me want to write this post.    
"When I saw them in the oven, I knew they wouldn't win. I haven't won in four years, and I knew that I wouldn't win this year either. I am going to give it one more year though and then…(she made a sweet, "you know what I mean," face)…well, I don't know what then."     
I asked, "Ms. Francie, how did you know they wouldn't win?"   
"Well, when they came out of the pan (she moved her hands together and popped her index fingers on each hand up) they didn't pop up over the pan like they were supposed to."    Oh, I thought, well that makes sense...she continued…   
"Different cows, different butter. Different chickens, different eggs. But, after I took them out, I saw my second egg laying there. I forgot an egg." (She made a disgusted with myself sad face.)   I lost it inside. She had spent nearly 10 minutes talking about how important all the different components of the cookie recipe are – the cookies that WIN – and how important the flour is – the flour she can no longer get – and she forgot an egg! I loved it, because, well, it is totally something I would do.    
I loved it, because she put those cupcakes in the competition ANYWAY!    
In true Ms. Francie Wisdom, from that one conversation my take aways were:    
1. Make multiple batches of cookies to test the recipes (and then bring them to guild to share – yes – love her!) 
2. Different cows, different butter.  
3. Different chickens, different eggs.  
4. Four years of not winning a ribbon on your cupcakes is well – okay and you can keep trying.  
5. Recipes are for following.  
6. Remember your egg.  
7. If you make the cupcakes, enter them, but be honest with yourself about your chances.    
My final take away – DO THE WORK! Yes, do the work. As Ms. Francie shared her journey to entering her items into the fair, she repeatedly included details about THE DETAILS! She did the work. She practiced. She tried again.    
As a new quilter, I desperately wanted every single quilt to be winner quality. That is just flat out silly. I mean really, I was a runner. I ran a marathon. You don't just walk out your front door and run 26.2 miles. It took me a year to get to that point. I lost 100 pounds. I didn't just wake up one day and say, I am going to lose 100 pounds, and the next day they were gone. It took me 18 months to lose 100 pounds.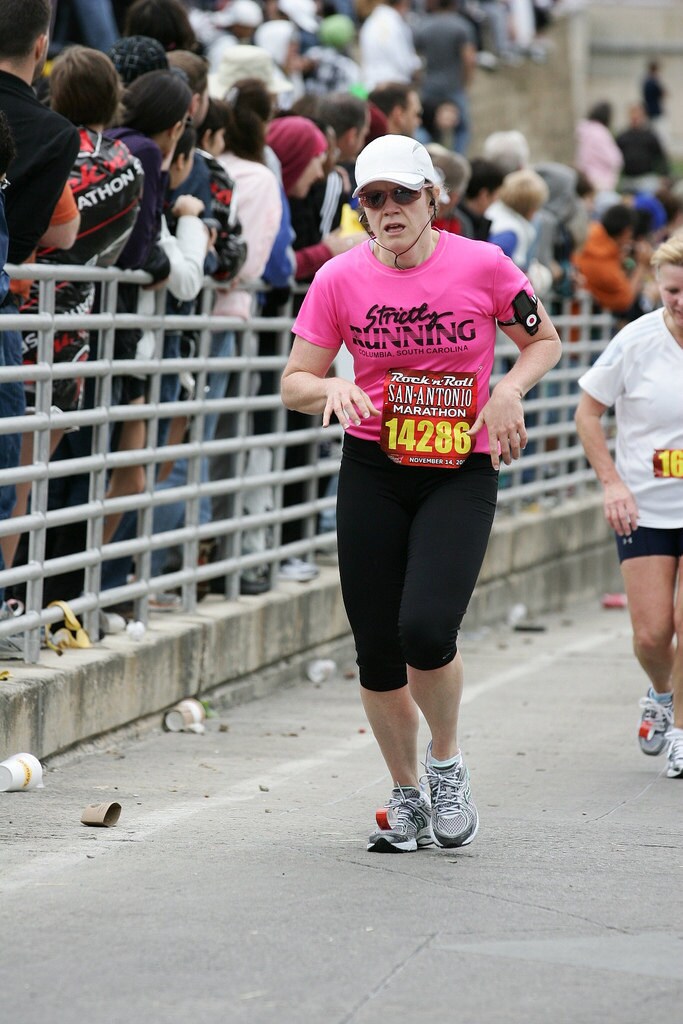 Why do we do that to ourselves? Why do we expect perfection for every single thing we sew? We are in fact supposed to mess up. We are supposed to make mistakes. We are supposed to forget to trim our ends, we are supposed to cut once before we measure twice. We are supposed to learn.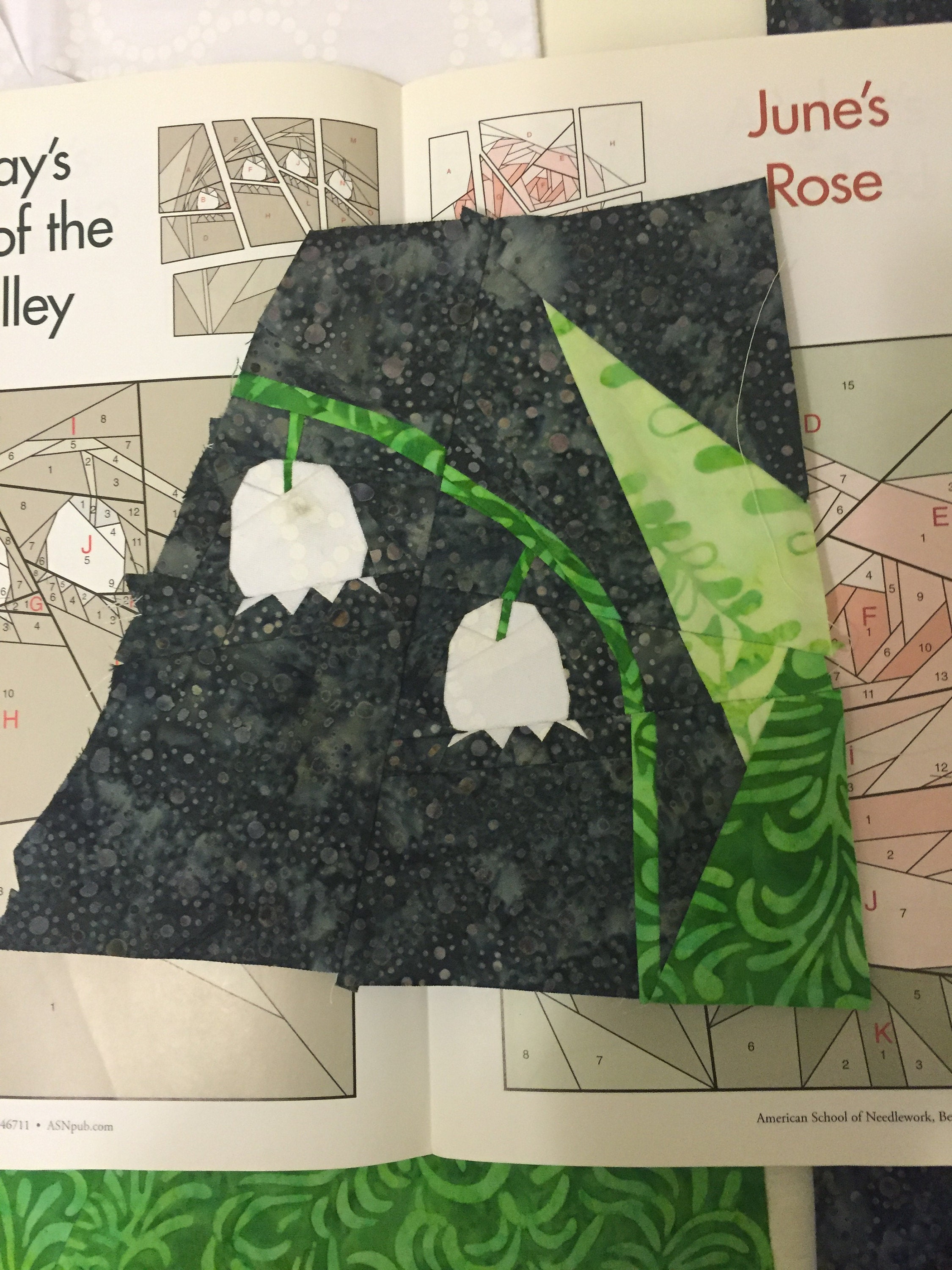 I know so many people who have unfinished projects because they messed up… So what if we finished them just to practice? I learned the hard way. I pieced some beautiful placemats. I messed up on the first one I quilted, so I gave up. I beat myself up. I gave them away unfinished. I let someone else do the work. And you know what? I regret it. What do you have laying around that you need to finish for practice? What do you regret? What do you want to learn still?    
Pull it out. Do the work. Then let me know if you regret it…I'd love to hear.